Shower Niche vs Shower Ledge?
justinplace
We are quite sure you have heard about shower niche and shower ledge terms when researching about shower design or a bathroom renovation. Unfortunately, these words are used in interior design interchangeably and can therefore create a bit of confusion.
So, let's talk about the difference between those two and how you can avoid confusion when planning your bathroom layout.
What Is Shower Niche?
When we talk about shower niche, we really mean a rectangular shape void that has been recessed into the wall to create space where you can put your shampoo and shower gel. It is an empty space surrounded by four edges. In many cases, you can see this either in the shower or above the bathtub.
You can even play with the shapes and sizes of the tiles. For example, you can have a bigger tile on the shower wall and a penny-round tile inside the shower niche to create some interest and emphasize that area.
When Do You Use Shower Ledge?
A shower ledge on the other hand is a 'fake' wall that has been built halfway up in the shower or along one wall to create some height difference. It's like a lower wall in front of the real wall. This is a much more elegant version which creates some space for hair conditioners, hair masks, or even green plants. Usually, you tile the ledge wall with the same tile as the real wall so that the look will be much more uniform and blends in.
Another great option is to bring the floor tile up to the top of the ledge and use a different tile above the ledge. In this way, you are breaking down the pattern and introduce a different element. A lot of our customers also play with the V-groove panel idea above the ledge which looks amazing.
As you can see, they are two completely different design ideas but can be mixed up very easily. Have a look at our renovation projects and how these two solutions look in a bathroom.
Shower Niche with Glass Shelves
Kit Kat Tile in Shower Niche
Two types of tiles have been used to create that feature look in niche
Moroccan Inspired Niche Design
Niche above the bath tub creates a great place for candles you can use for mood lighting
Shower Ledge With Stone Top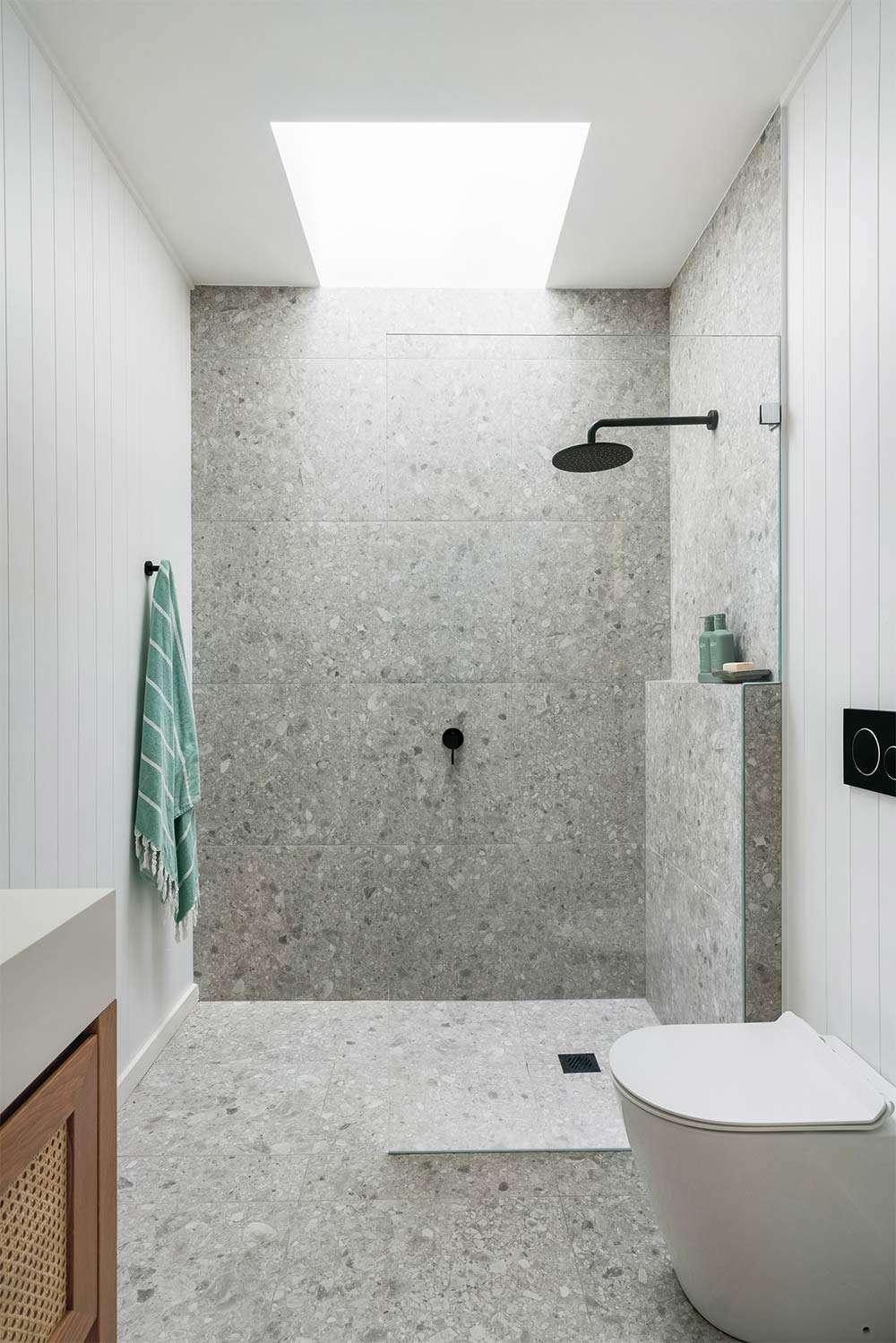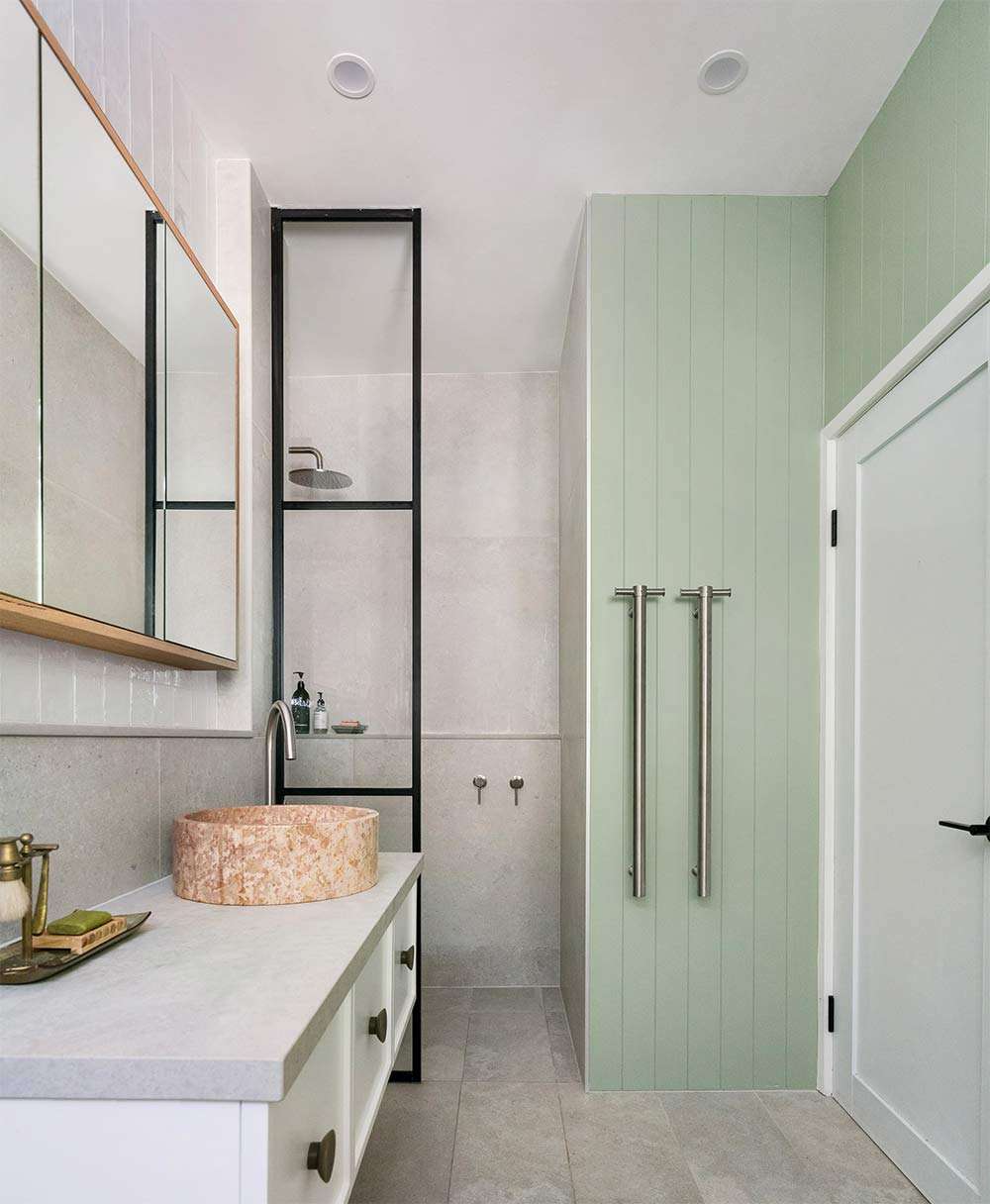 Shower Ledge in Walk-In Shower